Written by News Feature Team
5 Thrilling Activities in Queenstown

If you're planning on a campervan hire trip to Queenstown later this year and it's your first visit to this incredible location, the range of activities and attractions on offer can often make decision-making and prioritising an overwhelming experience. Luckily, we've identified 5 of the most thrilling activities this amazing place has to offer for you – especially if you're a first time visitor to the region and in search of a number of incredible experiences.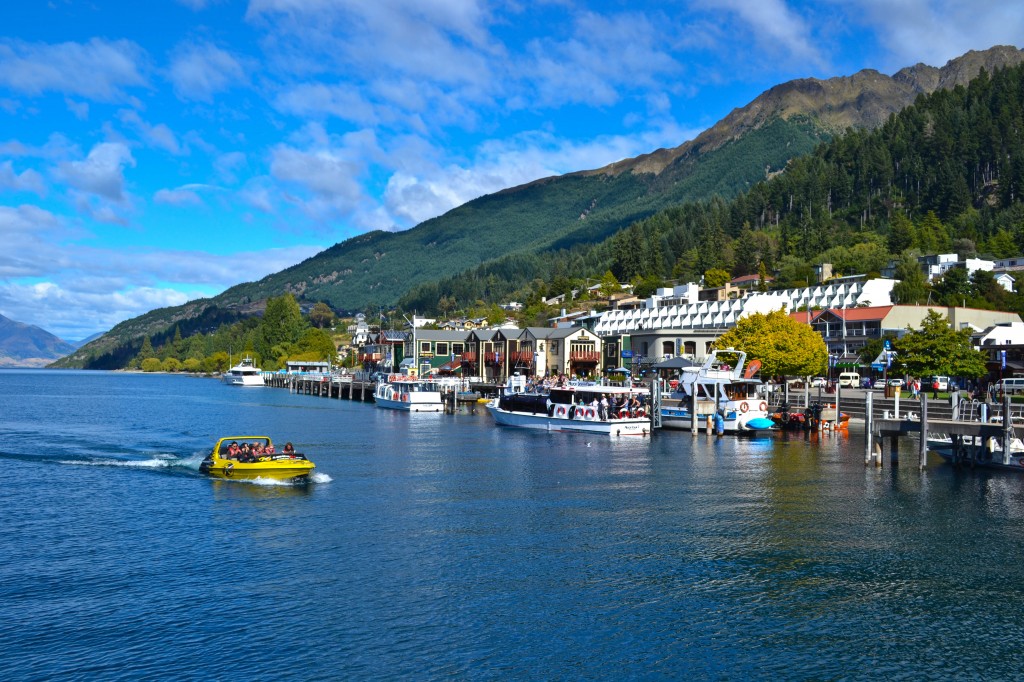 1. The Ledge Bungy Jump
Queenstown is home to the world's first commercial bungy jump at Kawarau Gorge Suspension Bridge and there are now a host of other options available too, including the Nevis swing should you wish to experience something equally exhilarating. However, if your group is in search of incredible thrills and a pure adrenaline rush, you'd be hard pressed to find a better option than the Ledge Bungy Jump. Here you'll not only be afforded stunning views of Lake Wakatipu and Ben Lomond but an opportunity to test your nerve and plunge 47 metres at a rapid descent! This is an absolute must for those in search of Queenstown's more adventurous activities and with little fear for heights.
2. Ziptrek Ecotours
Ziptrek Ecotours are an excellent option for those that may be travelling in family groups with older teens. Different zip tours can be selected based on group compositions and fitness levels but all will provide great experiences that include zip-lining between aerial tree platforms reaching up to 25 metres high. The Kea Tour package will also allow you to slide down the world's steepest zip-line from a height of roughly 30 storeys at speeds of up to 70 kmph.
3. The Million Dollar Cruise
If you want a slightly more relaxing experience that still offers amazing scenery and opportunities to encounter some of the region's best wildlife, the Million Dollar Cruise is a highly worthwhile consideration. The cruise will take you along the coastline of Frankton Arm and also enable you to sit back and relax with a glass of wine as you observe the stunning panoramic views of Queenstown. This is undoubtedly one of the best ways to see New Zealand's adventure capital in style.
4. The Shotover Jet
The Shotover Jet is one of Queenstown's oldest adventure activities and includes a unique opportunity to speed through the canyons of the Shotover River at over 80kmph. The experience caters for those with older children and it remains one of the town's most exciting white water rides that will take you through incredible terrain and provide thrills aplenty. This should be on the list of anyone encountering Queenstown for the very first time.
5. The BBQ Bus to Milford Sound
If you've hired a campervan in Queenstown it may seem a like a strange choice to then participate in an organised bus tour. However, the BBQ Bus will offer you an excellent opportunity to see and experience the incredible Milford Sound without having to worry about the stresses of driving for a day. Considering that you'll be afforded some of the finest views in the entire country – if not the world - it makes perfect sense to take in the numerous mountains, valleys, and waterfalls that make up the famous Fiordland from the comfort of a passenger seat. The added bonus of course is that you'll also get to sample some of New Zealand's finest meats and snacks en route!
Drive around Queenstown in an Apollo campervan hire and experience utmost safety and comfort. After all, you deserve this road trip to one of the most beautiful cities in the world. We are all set for the road trip of a lifetime, are you?