Alice Springs to Darwin: Top 5 Road Trip Stops

Alice Springs to Darwin is one heck of a road trip, and there's no denying that you are going to see some of the best of what Australia has to offer. That is going to be a 16 and a half hour trip for the average driver – and that's just driving time, it's not looking at rest stops, camping out, or really taking the time to appreciate the best stops this amazing route has to offer. Take care of your
campervan hire
, check your travel gear list twice, and then make sure to stop at these top notch road trip stops between Alice Springs and Darwin.


Kakadu National Park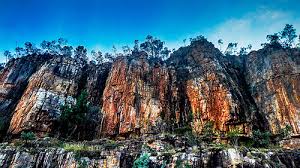 Located a tad over 250 kilometres away from Darwin, Kakadu is an incredible National Park that offers plenty of opportunities to really get a close up look at what the wilds of Australia look like. There are plenty of opportunities to explore various sections of the park independently in addition to many guided safaris through wilder sections of the park. There are plenty of campsites available in the area, many of which are pet friendly.
Berry Springs Nature Park is another exceptional alternative that is relatively close by but still lets you get a little bit further down the road.


Katherine Gorge in Nitmiluk National Park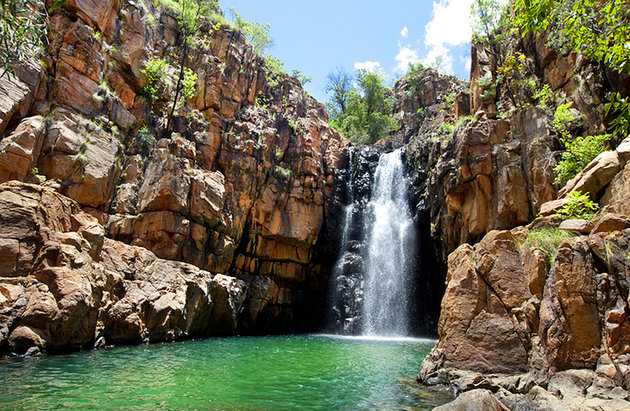 This takes a small amount of travel off the main highway, but it is definitely worth it. Nitmiluk National Park is connected to Kakadu National Park, and the gorge is famous not just regionally, but gets visitors from around the world. The park is known for some truly incredible dissected sandstone, broad valleys, and the deep sandstone gorge is one of the main attractions.
Overnight camping is available off of the Stuart Highway and there are powered sites as well as rustic sites without hook-ups. Asking around will make it easy to find the right campsite for you no matter what your ideal search parameters are.


Emerald Springs Roadhouse


Renovated heavily back in 2008, the Emerald Springs Roadhouse is actually located halfway between Darwin and Katherine as a perfect halfway point, putting it right in line with the longer road trip from Darwin to Alice Springs. There's a bar, beer garden, restaurant, and many of the benefits of convenience stores or petrol stations but it's important to note that at Emerald Springs there is no actual fuel.
There are two options for fuelling up in this area:
There's a fuel stop at Hayes Creek 20 km north of the Roadhouse
There's a fuel stop at Pine Creek 30 km south of Roadhouse
This is a good spot for some homemade ice cream, free Wi-Fi to update the travel blog, or even kick back and decide to campout for the day. Give this quaint and cool little area a stop when you find yourself on this route for holiday.


Mataranka Thermal Springs


The Mataranka Thermal Springs are locally famous and produce an incredible experience – and a great place to stop for the night with any road trip. Surrounded by palm forests these warm water springs are a constant 34 degrees Celsius providing warm springs whose turquoise waters are truly beautiful.
The short walking trails in Elsey National Park around the springs are easy to enjoy, while providing plenty of options for stretching the legs and really getting a wonderful look at the beauty of the natural area. There are even great swimming and hangout spots for kids and families, making this a fantastic visit spot for everyone.


Tennant Creek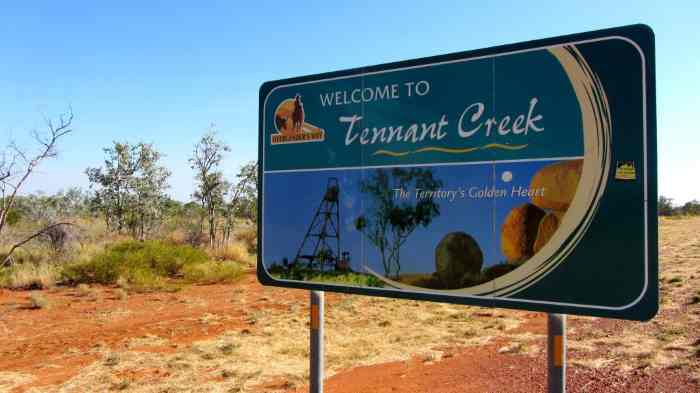 Sitting 1,000 kilometres south of Darwin and 500 kilometres north of Alice Springs, Tennant Creek has a lot more going for it as a stop than just its location, as good as that is. Offering plenty of spaces for you to set camp (in fact you should count on this being a stop at some point after taking care of your campervan hire), and enough to do that you could spend plenty of time here.
The Nyinkka Nyunyu Art and Culture Centre is an award winning gem featuring strong Aboriginal culture that focuses on their life, history, and the land around you. This is a must-visit spot, and the nearby Devils' Marbles are a regionally famous site of mysterious and remarkable rock sphere. Add in plenty of space for four wheel driving (challenging tracks and open areas both), plenty of local pubs, restaurants, and friendly and unique Aussie characters with many a story to tell.
Tennant Creek is an absolute must stop location between Alice Springs and Darwin. Plan on spending at least one night here.


In Summary


Don't just limit yourself to the stops on this list. The truth is that with any long road trip the best time to stop is when you really need to get out, stretch, snack, and rest. While it's easy to make ambitious travel plans while you're still dealing with the campervan hire, it's another thing when you are on the road and needing to make decisions on traveling, stops, the comfort of family members or friends, and everything else that goes into planning the perfect long range road trip.