How professional soccer led to opening a football centre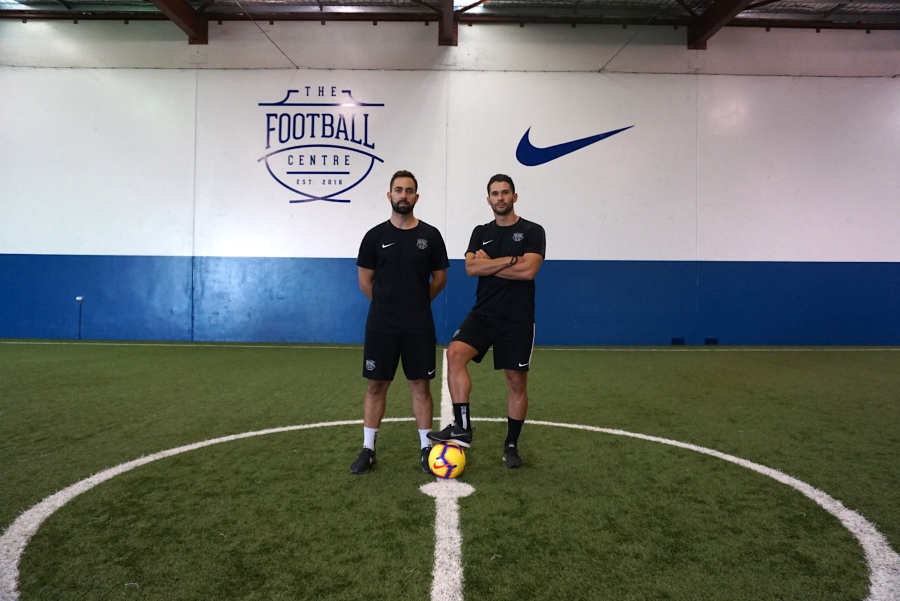 Professional football gave me the confidence and from an unfortunate injury, the drive to change my career from a physical game to a place of education, sharing and practice. The thought to open my own football centre came about once I knew my time of becoming a professional footballer again became a lot harder. At the age of 23 I had an injury which set me back quite a bit and forced me to weigh up my options and direct me into a path where I could pursue the passion for a game, in a way where I wouldn't depend on playing on a professional level.
There was always a thought even when I was playing that one day I'd love to coach and spread football education in youth players, giving back to the football community through spreading knowledge and passion of the game. The role model factor played a big part in opening my own centre. To make it a destination where kids can come directly to hear about my experiences and knowledge of the industry in helping them pursue a career in football. I was the same as these kids, I followed and looked up to older players and they shared their understandings with me, which I would say gave me the drive and determination to get myself to where I am today.
All successful businesses start with passion. Having over 20 years of football behind me, I was lucky to learn off many different professional coaches which helped my knowledge of football expand. Being able to give back to the next generation about experiences on and off the pitch is something that gives me great pride, which is one of the main reasons that drove us to opening The Football Centre.
The Football Centre is a place for young aspiring footballers to come and work on their game with no excuses. As a kid, you'd always go to a park with your friends and play soccer for hours on end. We designed our own football warehouse where you can kick as many balls at a soccer goal without having to go and fetch your ball, it's a place where you can self-learn as well as be taught by professional coaches. We offer group sessions to children and adults of all ages too private 1 on 1 / 2 on 1 sessions as well celebrating milestones and birthday parties for kids of all ages. 5 aside social football kicks off after hours from 6pm onwards so it's a great place for all participants to enjoy there footballing needs.
Starting a business is never easy, the layout cost for such an idea and all the loopholes to get through with the council in a change of occupancy of what we wanted was a slow process in itself. We (Reece Vittiglia – Co-founder) thought of the idea one morning over a coffee and how we can give back to football in W.A. Ideas started really small to then overflowing ideas of what we could do with a bigger space (1000sqm), from then on it was all guns blazing and we searched for the right venue where we could set up our centre. In the heart of Perth's industrial warehouses, Osborne Park is where we would begin our first venture. We knew how much of a risk it was going to be but we always knew at the back of our minds that this was a first for W.A. football. An indoor soccer warehouse where kids had all the tools to improve as a soccer player.
Being a mentor/ role model for the younger generation is something that both Reece and I have always wanted and presented ourselves in a way where they can always look up to us and come to us for guidance. The Football Centre isn't only there for kids to become a better soccer player; we also value how children can develop as young people, we want to put them on the right path in being not only a good soccer player but a good person as well.