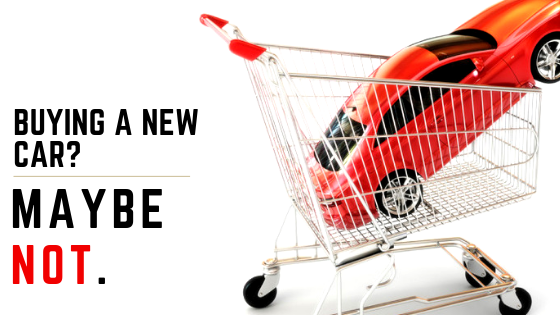 Love thy car.
We all do. Our cars become like second homes to us, within a month of getting one. But what is the downside of owning one? If you ask fellow Kiwis, they will probably deny the existence of any downside to be a car owner. It's a lifestyle, it's a choice, its the convenience.
Before you invest in what is possibly going to be one of the most expensive buys of your life, you might want to consider the long-term effect of the same. Millennials give a lot of importance to their short-term goals because isn't that what matters? The 'we might not even live for that long' mindset overpowers logic and reasoning. What we generally forget, is the 'what if?' - 'What if we do get through this phase, and make it to the other side of 40?'
Then, what? Our preparation with respect to our future seems to be at a negative scale! 


But what is it that can be done to make it better?
Make yourself aware of the consequences
When we look at driving, we understand that we save a lot of time every day, while we drive, instead of taking the public transport. Your costs of taking the public transport might even be equal to the cost of your vehicle, someday. But are we considering the trade-off? Driving every day for more than 30 minutes can have serious consequences on our body. They are 86% more likely to not have a healthy sleep schedule. Not just this, the chances of being obese also tend to increase if you own a car!

Even though it might be convenient in the short run for car owners in Auckland, but in the long run, we're just driving ourselves towards poor health.


Look at the bright side!
The bright side is the one where you weigh the actual relevance of driving a car. Most people have considered that driving time is the time that you're not actively involved in anything, but you're not really doing anything too productive. You're just doing what a bus or train could have sufficed with. You're not thinking, you're not studying, you're not cooking, not cleaning, or learning anything. A lot of students that use public transport continue to do so even in their professional lives. Most of them continue to do so owing to the fact that they can use this time to relax, eat, read, talk to their dear ones over the phone, etc. This trend seems to be getting more support from young people who travel to work every day.
What are the alternatives?
If you're planning to get rid of your car and get on with better alternatives, we might have a few suggestions for you.
Train yourself - Start using public transport. Get used to leaving on time, getting to the bus stop/train station on time. It's not too difficult and you sort of get used to the punctuality. You start exploring more, and sometimes taking different routes could be of great interest.

Get a bicycle/ a scooter - Getting yourself a bicycle or a scooter might mean a lot of exercise! This is a definite way of improving your health and getting everywhere faster than walking. Even scooters are cool, and you can carry them on trains in Auckland.

Sell your car for cash to a professional car buyer in Auckland - Selling your car might be a good option once you've decided to start using public transport. There are cabs when you need to get to fancier places, and your car is just going to turn into a big liability, eating up all that unnecessary space in your garage.
Selling your car to a reliable car buyer in Auckland will give you great benefits. For instance, Auckland Car Buyer offers free quotes, free pickup and cash on the spot for your car. Not only this, but they also offer cash for cars up to $8999! All you need to do is call them on 0800 11 43 11 and give them a few details.


Get rid of that car and see the difference in your life within a few weeks.

It's time to get a little careful with our health and better at managing ourselves. Not tomorrow, TODAY!
Have a happy morning!