Top 10 Ways to Generate More Traffic to Your Site in 2022
Written by

NewsServices.com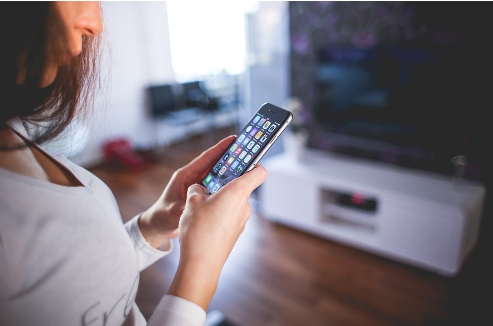 It is often more challenging for content to rank high on search engines each passing year because the criteria constantly change. It is challenging but not impossible, and there are tips to help out.
These tips (SEO Tips) help your content rank higher on search engines. They also play a vital role in helping to increase organic traffic. We will discuss some of them in this article by considering the recent SEO criteria change in 2022. They are highlighted below:
1) Focus on what matters
Many irrelevant tips are available on the internet claiming to highlight how to make your content rank better; most of these tips are myths. Hence, it is crucial to focus on what matters, and that is what your target audience wants.
2) Make search intent a priority
Still, in focusing on what is relevant, you want to align your content to what searchers are looking for. This process is called aligning with search intent. Discover the search intent on your chosen topic and build your content to satisfy those intentions
3) Create compelling title tags
Research shows that Google tends to rewrite title tags for one-third of the total search. This means that Google displays topics as they are written most time; thus, you want your topics to be compelling to attract more traffic.
4) Refresh declining content
Understand that content can get old because of the change and attract little to no traffic. Hence, it is vital to identify these old content and update (refresh) them by ensuring they align with the changing search intents. This gives the content a high chance of attracting new and more traffic.
5) Use internal links to boost important pages
Internal links are tools used to help Search engines understand the contents of a page and help distribute page rank among different pages. Internal links involve linking two or more pages with related content.
6) Improve page experience signals
Page experience considers factors like Core web Vitals (the site's speed, interactivity, and reactiveness), HTTPS (security), and absence of intrusive interstitials (like too many advertisements that obstruct users' experience).
7) Double-dip on mixed intent keywords
Still, there are keywords with different intentions on searchers' intent when searched. It is essential to consider these keywords and different content based on the different intents behind those keywords. This helps your content rank highly.
8) Include FAQs section
FAQs help your content rank high because they consider all the possible questions (queries) a user can ask on a search engine (Google) and provide answers to them.
9) Include expert quotes
The E-A-T is among the numerous traits that Google's algorithm uses to rank content. This rates content expertise and how authoritative and trustworthy the content is. If the content checks all these criteria, the reward is more traffic and high ranking.
10) Backlinks
Backlinks are used in many ways to increase traffic on a page. They include upgrading images with backlinks and using backlinks to revive dead pages.
Conclusion
The constant change in criteria for ranking high on search engines has resulted in the need to produce the best quality for users. The above tips will ensure that your content ranks high and attract more traffic to your page if adequately implemented.
If you lack the necessary time or expertise to improve the traffic to your website, expert help is never far away. Whether you have an ecommerce site and are in need of professional Gold Coast eCommerce SEO services, or regular SEO services, get in touch with an award winning SEO company.