A guide to unsecured business loans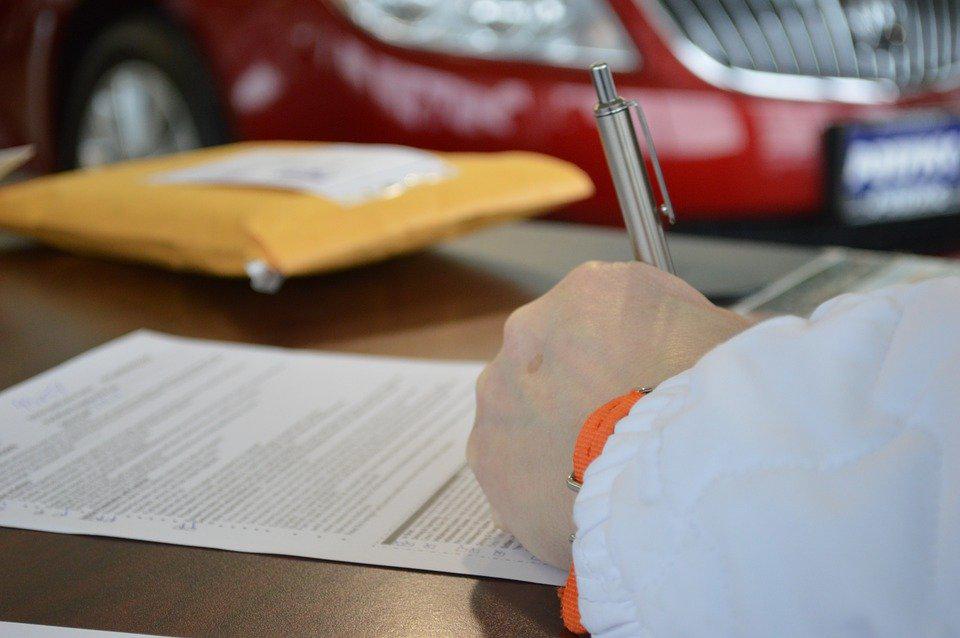 Secured loans put the burden on the borrower, whereas unsecured loans place the burden more to the lender. If you are a start-up or a small/medium entrepreneur wants to expand the business, an unsecured loan can be the best solution.
There are two types of bank loans that every businessperson must be familiar with before signing the loan documents; secured business loans and unsecured business loans.
Below is a guide to unsecured business loans; so you can understand the advantages or disadvantages, how this unsecured loan can influence your small business financial needs.
What is Unsecured Business Loan?
An unsecured business loan is the one that does not require the borrower to undertake his asset or collateral against the liability he is applying for.
Generally, when you got a loan from a bank or any lender, they entail any asset or collateral against the debt. This is known as secured loans, where the collateral is taken as a guarantee by the bank-firm or lender to make sure they can get back their money. If the business fails and the borrower could not repay the debt, this collateral can repay the amount in debt. The amount of collateral is normally more than the amount which is paid as a loan.
Banks and other financial lenders offer unsecured loans; provided typically for credit card purchasing purposes, educational loans, improving property loans or for personal loans. These are also termed as signature loans, but it is very hard-hitting for such loans to get approved unless one has a strong credit history with some authentic source of income.
Since the lender thoroughly depends on the signed agreement between you and a financial firm rather than an asset. Moreover, the lender might not be happily offering a large loan amount because there is nothing of the borrower to seize if you do not pay back the money you owe.
Unsecured Loan Examples
The most common example of unsecured loans is credit loans. When you pay for something with the credit card, the payment is backed by the financial firm immediately. That financial institute is paying to the company on the spot from where you are purchasing on your behalf. These banks or finance lenders initially determined your creditworthiness and later on give you credit limit once they approve you.
Though the student's loan does not help you in financing your small or medium business and this is the best example of an unsecured loan. Students do not need to provide any collateral to get a loan. If they could not pay their loan payments, they could probably be paying through their wages or embellish with tax refunds.
If you have good terms with the bank, you might be capable of getting a signature loan, another form of unsecured loan. This loan depend s on the borrower's assessment and his character that he can pay back the amount to the bank without any approval.
What is Collateral?
Collateral is a term used when you go for any bank loan, and this is defined as something shown as security for paying back the loan amount. This security can be used to fortify if the person could not clear his loan. Collateral can be in any form, but this needs to be higher than the loan amount he is going to get. It could be any person or business entity, real estate, or anything big item that you would buy with the approved loan.
You might have seen some commercials intending homeowners and offer them home equity loans which are another kind of unsecured loan. In such cases, lenders need people who can borrow their home that they own rather than the newly purchased one.
Unsecured Loan Amount & Refund Duration
Unsecured loans are provided based on business performance over some time. The borrower only needs to show a good amount of credit rating consistently, good financial record and sufficient cash flow forecast. Since the banks take a high risk when facilitating you with an unsecured business loan, but the interest rate that is associated with this kind of loan is generally higher than others.
Unsecured business loans are funded for a smaller period; ranging from 3 months to 5 years. Whereas the amount varies from $5000 to $500,000, but this fairly depends on the size of your business. You could see different policies from different lenders if we talk about the unsecured loan amount and its repayment. The interest rate upon unsecured loan is going to vary based on the outcome of the business, credit worth and its cash flow. Loan repayment can be weekly, fortnightly or monthly; this entirely depends on the lender. And the loan interest might starts from 9.9% per annum.
Eligibility Criteria for Unsecured Loan
There are some basic criteria that you must fulfill to get an unsecured business loan;
Should have an active business, with a minimum of 6 months running a business successfully

Per month turnover must be $5000 or above

Credit history should be fair enough
Why should one avail the unsecured business loan?
If your business is working in a good direction for a substantial number of clients, this might be the right time to expand your business. This loan can help you open new branches or help you relocate your business to some better area.

Every business needs the addition of new and latest equipment at some time, to meet the needs of customers. If the stock is high in demand in the market, this unsecured loan can be the best option for you. Because you can get funds quickly, and these can be utilized to get stuff that is required to expand your inventory.

This is sure that the unsecured loans are short term loans, and they have to be paid on a weekly or monthly basis in most cases. If you get and repay the unsecured loan on time, this is how you can make goof credit history with the banks. This would be helpful for signature loans or some bigger loans in the future.

In this entrepreneur era, opportunities appear and go in a fleet moment. Being a business person, you must take the opportunity that can give you immediate investment. So do not wait if you get some high potential financial opportunity in the form of unsecured business, grab it.

The business empire is highly dynamic; at the time, you might do not feel the obligation of cash flow to meet the partner's demands. But somehow the survival of business may be depending on the cash flow. This is how an unsecured business loan can work as a lifesaver.
Final Words
Your business, at some point, will likely need more money, whether you are going to relocate your business, open more branches, hire staff, go for the latest inventory. Your business needs cash injection every time.
Unsecured loans could be very helpful for you when you are in a crisis phase. But you need to carefully calculate the financing options before deciding for an unsecured business loan. If you go for a speedy loan decision, it could come up with disastrous consequences in the longer run.
It is advised to all who are granted with the unsecured business loan, and it should be payback within the agreed timeframe. You never know when you will need business loans again.