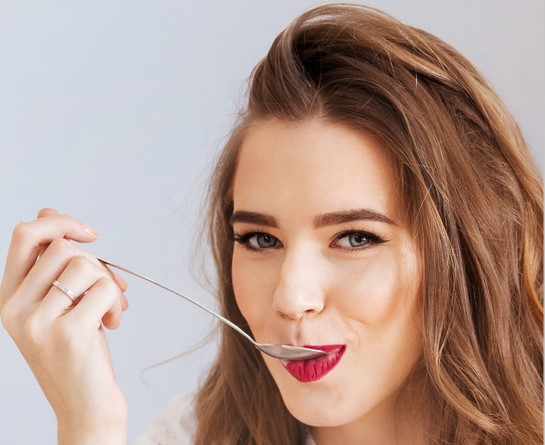 Fashion trends are something that most of us at least try to follow in our everyday life. But food trends have also become a thing with the rise of social media like Instagram that gave exposure to many new different places. All of them try to stand out and be unique using whatever trends are already popular or creating their own. For example, rainbow colored desserts have been a hot topic for quite some time with everything from ice cream to doughnuts. Some of these trends are much more long-lived, however, so you can still hop on this train and impress your friends with some cool interesting recipes.

Healthy lifestyle is continuing to gain popularity thanks to all the models, actresses and even musicians who talk about their diets and show off their great bodies. I mean, who wouldn't want to look like a Victoria Secret model? Their awesome looks are obviously not only the result of a healthy diet, there are a lot of factors that go into them. But you can still try making something more wholesome for a change like this healthy lasagna. It may sound boring and not nearly as delicious but this version has all the regular ingredients of classic lasagna with a little healthy twist to them. For example, you should use whole-wheat or gluten-free noodles, lean ground beef instead of a regular greasy mince and add a bunch of spinach for some greens.

Start the recipe cooking the lasagna sheets according to the package instructions. Fry up beef, mushrooms and seasonings in a skillet until the meat is no longer pink, add crushed tomatoes and spinach. In a bowl mix one egg with ricotta cheese. Assemble the lasagna with meat, noodles, meat, ricotta and mozzarella. Cover with foil and bake for 45 minutes, then remove it and sprinkle some more cheese on top. This recipe can serve up to 12 people so it's great for big weekend gatherings and family dinners.

A ketogenic diet has been talked about for quite some time now and everyone has their own opinions about it. Some think it's a useless crash diet that can only give you weight loss results for a short period of time, some believe in it as a lifestyle. But still the main principles of keto are rather simple: it's a high-fat, very low-carb diet that is supposed to bring your body into ketosis – a metabolic state when you burn fat as your main energy source. It obviously lowers your blood sugar and insulin levels which can have a variety of health benefits. And keto is heavily promoted as a great way to lose weight. However, such a restrictive can pose problems when eating out and especially when you have a sweet tooth – most sweets have a mountain of sugar and other carbs. If you're trying out keto right now or are simply curious about new ways to eat desserts – make these keto peanut butter cookies. They're extremely easy to prepare and require only 3 ingredients! Just mix half a cup of peanut butter, erythritol or other keto friendly sweetener and one egg in a bowl. Scoop out the dough and bake the cookies for 12 minutes. Enjoy them a great refueling snack!

Another trend can be connected to both previously mentioned diets – reducing your sugar intake. Added white sugar is seen as the number 1 enemy of anyone who wants to lead a healthy lifestyle. However, you should remember that not all types of sugar are bad for you: fruits have loads of sugar but are also full of fiber and vitamins. And brown sugar is a healthier alternative great for baking. Like these brown sugar cookies that are a delightful version of a classic dessert.

Start with melting butter in a pan and then refrigerating until it solidifies again. Beat butter and sugar in a mixer, add eggs and the dry ingredients. Form the cookies, roll them in granulated sugar and bake for 10 minutes.
What we should remember about trends is that they all come and go. And why it's cool to try something fun for a change, you shouldn't base your diet on what everyone else is doing at the moment.