Planning a Road Trip Through Australia: Make the Best of Your Trip!
Written by

News Feature Team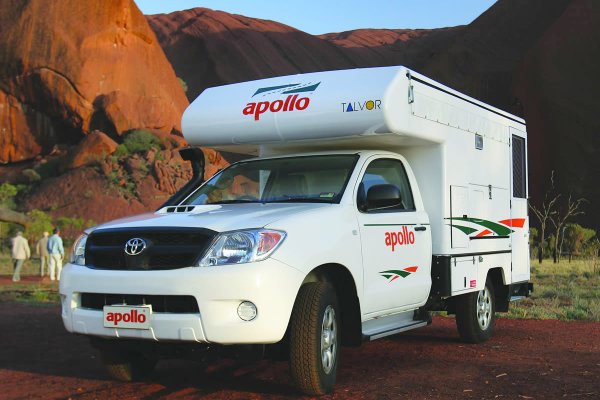 Few places in the world can rival the charm and appeal of Australia. Australia is a beautiful country that can satisfy your wanderlust in many ways. From the well-developed cities to the naturally preserved wild lands of the country, Australia is widely regarded by many tourists as one of the best destinations in the world. Whether you are travelling with a group of friends, going alone, or travelling with a partner, a trip through Australia can be one of the best adventures of your life.
It is a beautiful country that provides the perfect combination of natural beauty and man-made architectural finesse. Thousands of people who travel to Australia prefer going on road trips throughout the country. The local rental car business is booming in the country, with many rental companies now offering motorhomes, campervans, and other recreational vehicles on rent as well.
If you are planning a road trip through Australia, the first thing that you will need to do is rent a campervan. Many companies now offer campervan hire in Australia. Rather than wasting precious time by browsing through the market after arrival, you should confirm a booking before arriving in the country. Here are just some basic tips that will help you make the best of your trip through Australia.
Pack Light
Most people don't really know the difference between campervans and motorhomes. The latter is well-furnished and has a kitchen and a toilet. On the other hand, campervans are much smaller, fuel-efficient vehicles that only offer foldable bunk beds. Due to the lack of space, it's important that you only take essential items with you. There's very little room in the van for large bags, so pack accordingly!
Plan Everything Beforehand
It's imperative that you plan for the whole trip beforehand. For instance, you should make a booking online from a rental company, so that your campervan is ready for travel as soon as you land in the country. Making an advanced booking also provides monetary benefits, as you may receive a discount on the rental as well if you book it in advance.
Decide the pickup and drop-off location for the vehicle as well while making the booking. Once the booking is made, you should map out the places you are going to visit, and the estimated time that it should take for you to reach certain checkpoints. Proper planning will bring about a sense of predictability and will help make your trip more enjoyable!
Create a Budget for Everything
How much money do you want to spend on food? How much money do you want to spend on travelling? Frequent travellers understand the importance of proper budgeting. If you are travelling with a group of people, you should calculate the cost per person based on the places you are going to visit and the activities you want to take part in. This way, you'll know if you are going over budget, allowing you to track back on your expenditure.