Losing weight is a valuable part of getting fit but for most people, nutrition is the key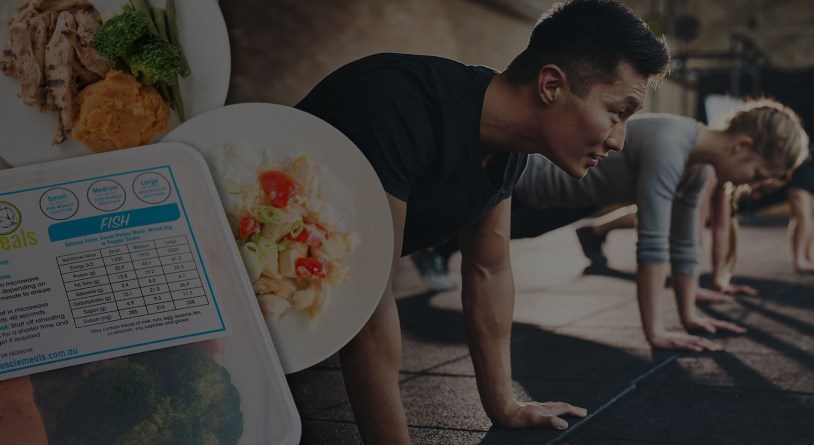 Some weight loss consultants encourage obese clients to eat less food as the primary component of a "get fit" campaign. While losing weight is important, actually eating better food is the way to go.

Of course, people who are ill with a medical condition need to comply with the instructions of their medically qualified practitioner to the maximum extent possible. However, the average man or woman who has let their physical condition deteriorate, need only alter their way of life to achieve a higher fitness level. Attitude is an important part of any fitness improvement journey.

It is true that to be effective at almost anything, enthusiasm is the starting point. When it comes to fitness, those that get results are highly motivated and welcome support and encouragement from family members or friends. Getting fit or to put it another way, becoming unfit, requires mental stamina as well as some regular physical exertion. ( Exhaustion too! ).

The starting point for many unfit people, is a change in the categories and types of the foods that they consume. Macca's is fine as " sometimes food " or as a small part of a carefully selected diet but for daily recurrent nutrition, look for unprocessed foods: Read Cheese, Bacon, Vegemite and Sausages as examples of processed foods to be limited or avoided both as stand alone meals or on pizza for instance. Choose healthy natural food!

When on the path to fitness and well being, it is essentially time to use natural foods to fuel the energy needed and facilitate the muscle growth that will come from exercise. You should look at fitness muscle meals as a way to sourcing consistently preservative free, hormone free and natural product based foods. To avoid temptation, when out shopping, just get the essential items that you need around the house at the supermarket and have healthy meals delivered to your home. Avoid stopping by at KFC on the way to the supermarket and try not to pick up a few family size blocks of compounded chocolate either. Fruit and vegetables are better.

Before you start to run or jog or ride a mountain bike it is sensible to have your General Practitioner check out your body fat percentage, your blood pressure and your general state of fitness. Some people can handle a change of diet where junk food is replaced by more natural foods such as those that a dietitian would recommend, while others may need some medical support during their fitness campaign.

Armed with medical advice, a reliable source of quality fitness meals and a strong desire to get fit, almost anyone can improve their lifestyle with carefully chosen fitness meals, physical activity and even supervised gym classes.

Once the start along a fitness journey has been made, for many, regular weekly exercise and avoiding junk food becomes a long term habit.